This article originally appeared in The News Record, University of Cincinnati's independent, student-run newspaper. Access the full article here.
Recycling and eco-friendly living have grown popular in the U.S. over the past couple of decades. As scientific research about pollution rolls in, people have become more conscious about their choices, from biking to work to carrying a refillable bottle.
Living sustainably may seem like an unreachable goal for college students — especially those who live in dorms, where it often feels like every decision has already been made.
So, what can students do to decrease their carbon footprint? Check out the list below for some tips on how to live more eco-consciously.
Reconsider your method of transportation
If you want to live sustainably, be mindful about the transportation options you choose. Biking, walking and ride-sharing are all great ways to reduce your carbon footprint. The university even offers bike rentals for students through the Bike Kitchen, located at 101 W Daniels St. on the University of Cincinnati's Uptown campus.
"We have a fleet of about 26 bikes that are free," said Daniel Hart, sustainability coordinator at UC Sustainability. "It's called the Bearcat Bike Share for students, staff, and faculty to check out [bikes] for up to a week."

Reduce food waste
Composting is a great way to cut back on food waste. While UC does not give students the ability to compost their own waste, the university has implemented composting initiatives in several dining halls, including On the Green and Market Point.
Students can also reduce the amount of meat they consume. UC's food courts offer plenty of meatless options, and there are even vegan options.
Outside of the dining halls, students should also consider where their food is coming from. Locally produced foods mean less energy spent in transportation, which in turn reduces your carbon footprint.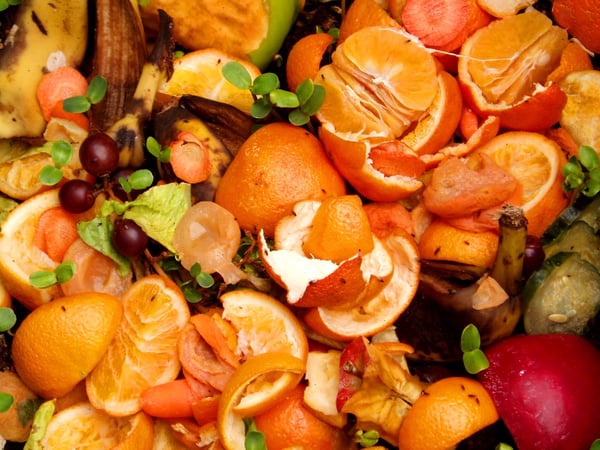 It's all about the little things
"Every little thing helps when it comes to sustainability," said Erin LeFever, assistant sustainability coordinator at UC Sustainability. "Things people can do on a daily basis, like drink coffee from a reusable mug, can make a difference. Students can cut out single-use plastic from their lives pretty easily by using a reusable water bottle, reusable bags and reusable coffee mugs."
Looking for other simple ways to reduce energy consumption and plastic waste? Try these:
Whenever possible, take the stairs instead of the elevator
Bring reusable utensils when going out to eat — even if it's just a reusable straw
Take shorter showers
If nobody else is in the dorm, turn off the lights when you leave


Read the rest of the article at The News Record, University of Cincinnati's independent, student-run newspaper.


---

Interested in Living Laundry-Free?